"Spa." The mere mention of the word makes the tension in the back of your neck melt, just like the word "brunch" summons the giddy feeling of bubbly on the lips. All spa experiences share a common purpose: to nurture your natural beauty and send you off into the world feeling sleek, confident, and frankly gorgeous. But when booking a spa appointment, it's important to know what to expect. Understanding the differences between a day spa and a medical spa will help you choose the services needed to meet your beauty goals.
One way to look at the difference between the two kinds of spas is that med spas do what might be considered the heavy lifting. Many of the services offered at a medical spa target conditions which might also be addressed by cosmetic surgery, and individuals who'd rather not go under the knife may seek improvements via med spa treatments first. Key offerings usually include aesthetic injectables, body contouring, services for dermatological issues, laser treatments and prescriptive medicine. And note the spelling: aesthetic with an "a" means medically supervised. Esthetic, spelled with no "a", means non-medical.
By contrast, day spas are more about grooming and maintenance. Professional skin care services in a non-medical setting, for instance, could include deep-cleaning with brushes, chemical peels, and treatment with galvanic technology. Skin therapists holding a current esthetician's license can perform these treatments, but are not permitted by law to give laser treatments or operate medical devices, for example, without further licensing.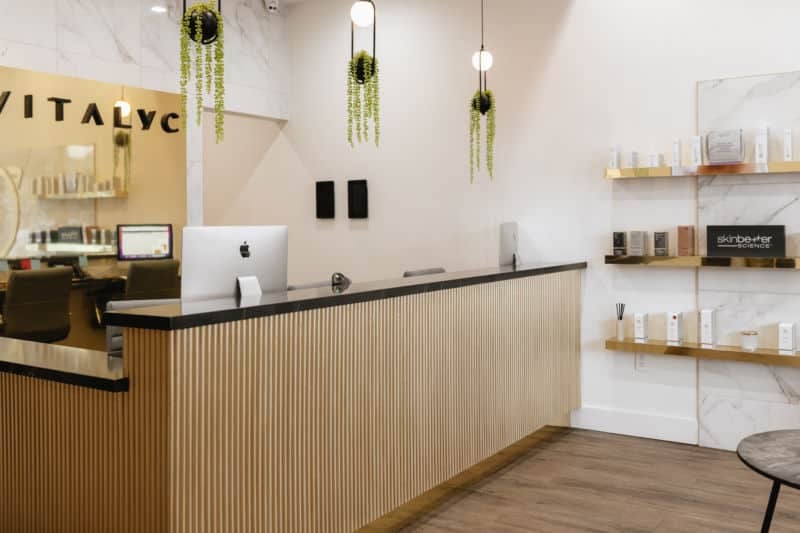 Is There A Doctor in the House?
If the answer is yes, then we're talking med spa. Medical spas operate under the supervision of a physician and all treatments are "medical grade." In general, medical spas focus on providing services that can stimulate changes or improvement in the skin, body and in your overall health, while day-spas are typically the place for relaxing treatments and cosmetic services. Day spa services including waxing, massage and manicures do require training and licensing, but without any medical authority or supervision required. Medical spa services are always conducted under medical supervision, and the treatments offered in a med spa typically include services that are considered invasive, such as laser treatments and injectables.
Services to look for at a Med Spa:
BODY:
This is the FDA-approved treatment that freezes those stubborn fat cells that exercise and diet can't seem to remove. The applicator freezes the cells which are then whisked out of your body by your lymphatic system. It's the perfect fix for a double-chin, neck-roll, or that last little bit of muffin-top that just refuses to respond to even the most rigorous ab workouts and endless meals of kale.
This non-invasive, FDA-approved electromagnetic treatment treats fat and addresses muscle tone. The magnetic action also tightens and helps define muscles, especially in the calves, arms, abs and booty, while addressing unwanted fat in the treatment area. This service is a far less traumatic alternative to surgery, but offers many individuals who are within a few pounds of their target weight a sharper, more streamlined silhouette.
FACE (and BODY, in some cases):
INJECTABLES
Two types of injectables, neuromodulators and dermal fillers, top the list. Neuromodulators temporarily paralyze small muscle groups, smoothing out facial lines in the process. Botox is the most famous of these, and is probably the most sought-out injectable not offered at day spas. Other popular neuromodulators are Dysport and Xeomin. Fillers restore volume to areas which have lost their natural plumpness, firmness, and lift, usually to the age-related decline of collagen and elastin in the skin and tissues. Popular fillers include Radiesse, Belotero, along with the family of Juvederm fillers (Voluma, Vollure, Volella, Ultra and Ultra Plus), and the family of Restylane products (Restylane, Contour Defyne, Refyne, Kysse, and Lyft).
MICRONEEDLING
Also known as collagen induction therapy and dermarolling, this procedure involves repeatedly pricking the skin with tiny, sterile needles. Skill and training in infection control are obviously required to perform this delicate procedure, which can be used to soften the appearance of scars as well as blur fine lines and wrinkles for a rested, wholesome look.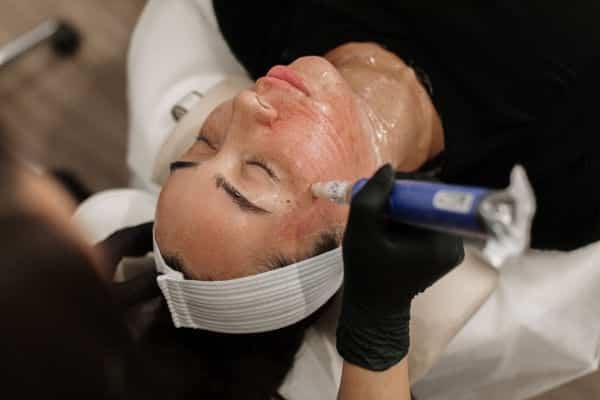 HYDRAFACIAL
This treatment is a popular form of microdermabrasion that resurfaces and polishes the skin using water pressure. This treatment might also be called "hydradermabrasion", since water is used as the exfoliant. A wand is used to deep-clean and exfoliate the skin, paired with a chemical peel and hydrating serums. An attachment on the wand vacuums up the debris. Some clients report that their hyperpigmentation (sun damage) was lightened, their skin was brightened, and their pores appeared tightened after receiving a HydraFacial treatment.
HALO HYBRID-FRACTIONAL
This treatment is a laser skin-rejuvenation system used to restore vitality to sun-damaged and otherwise aged skin. This hybrid fractional laser may be used anywhere on the face and body.
PHOTOFACIAL /BBL
(Broadband Light)
This procedure is a non-invasive service that can visibly reduce sun damage, skin redness, fine lines, and other issues related to aging. As an added benefit, our clinicians can fine tune the treatment to target other concerns such as acne and skin laxity.
FORMA FACIAL – RF
This uses gentle heating with radiofrequency energy to lift and smooth lax skin and blur and soften the depth of age lines. Non-surgical and non-invasive.
IV Therapy / Men's Services:
Intravenous therapies include vitamin treatments, relief from flu symptoms, even a hangover cure!
Hormone optimization is a state-of-the-art method of restoring men's testosterone levels. In addition to the natural aging process that every man experiences, studies demonstrate that testosterone levels in men are generally declining universally, contributing to male disease, depression and infertility.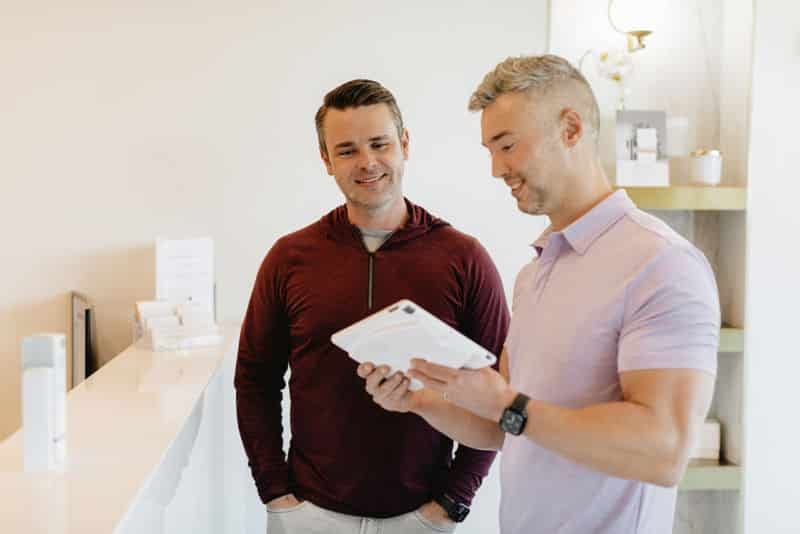 While med spa services are on the serious side with dramatic improvement in mind, the dayspa menu is generally more luxurious and more about pampering. Hot Stone therapy, salt and sugar scrubs for the body and feet, body wraps, spray tans, waxing, eyelash extensions, eyebrow tinting, and of course mani-pedis are all offerings that leave you feeling refreshed and glamorous. Many day spas also offer the services of licensed hairdressers and makeup artists, and many partner with gyms, yoga studios and cosmetic dentists. No wonder day spas are a favorite place for girlfriends to meet—some even serve champagne!
Most people are happiest with a blend of medical and non-medical services to keep their look on point. When your needs shift from esthetic to aesthetic – more than a mani – and you're looking to create lasting improvement in your face and body, call us at (972)994-9700 for a free consultation.