Whether you're considering an injectable treatment like dermal fillers for the first time or you're quite familiar with injectable products, it's smart to check your knowledge before your next appointment. Review these detailed cosmetic injections cheat sheet so you'll understand what to expect prior to a consultation or appointment.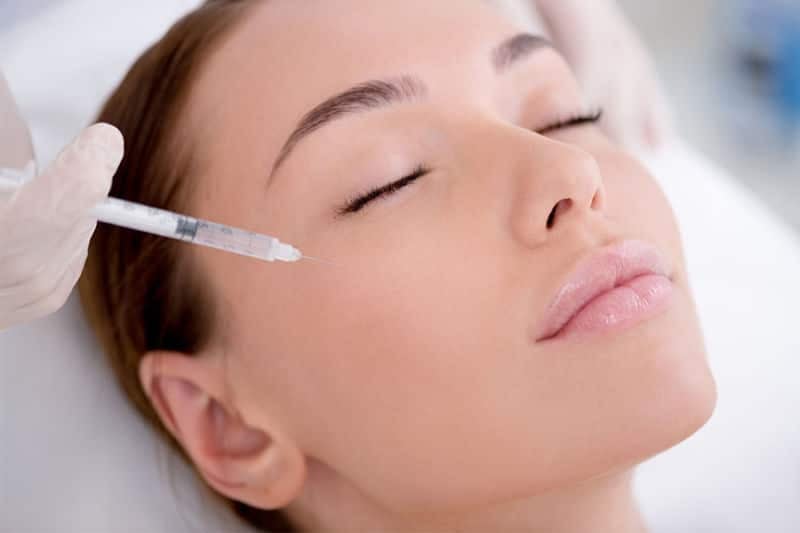 The Role of Education With Injectable Treatments
Advanced planning can help you make the most of FDA-approved injectable treatments and dermal fillers, from hyaluronic acid to Botox and beyond. Because it takes a few weeks for your final results to become visible, it's important for patients to have realistic expectations before starting the process of filling facial lines, lip lines, nasolabial folds and other areas.
Use this Vitalyc Medspa cosmetic injections cheat sheet to time your fillers so you'll achieve your desired appearance before that big event. Results vary among patients, so you may want to be treated well in advance to see how your body reacts to new products.
During your appointment, our team of highly trained master injectors will discuss your goals, explain the cost and determine a treatment plan that makes sense. If you experience swelling or discomfort in the injected area, you can use ice for relief after any of these treatments (or a combination).
You should also review the composition of injections before your appointment so you can discuss possible concerns before you're treated. For example, it's important to let your healthcare provider know if you've ever had an allergic reaction to the ingredients in temporary, semi-permanent or permanent filler, such as hyaluronic acid.
Dermal Fillers
Dermal fillers are formulated to restore volume and fullness. Although collagen is naturally found in the skin, the body produces less of this substance as we age. You can use dermal fillers to alleviate the effects of reduced collagen.
These injections can:
Reduce dark circles and shadows under the eyes
Add volume to the cheeks to remove nasolabial folds (marionette lines)
Boost the appearance of thin lips and remove lip lines
Reduce the appearance of crow's feet, deep folds and wrinkles
The most common types of dermal fillers include:
Radiesse: Can help remove marionette lines, frown lines and nasolabial folds while adding volume to the cheeks and stimulating your body's own collagen and elastin.
Hyaluronic acid: Plumping injections that add volume to frown lines, hollowed cheeks and related concerns
How Long to See Results
Some people see instant results with dermal fillers, while others don't have a fully updated appearance for up to a month.
You may also experience bruising for up to 7 days after the injectable treatments. If you have Radiesse injectables, 48 hours of noticeable swelling may occur for some patients.
Take acetaminophen to address these minor symptoms. Make sure to call Vitalyc Medspa for more severe complications like signs of infection or allergic reactions.
Maintenance Plan
To keep the results of your dermal fillers, you'll need maintenance appointments every 6 to 12 months.
Tips to Extend
You may notice that your fillers last longer if you eat pineapple, take bromelain or arnica tablets or apply arnica cream.
Botulinum Toxin (Botox)
Initial Treatment
Botox injectables like Botox, Dysport, and Xeomin send signals to the muscles to keep them from contracting, which can prevent wrinkles, folds and lines from developing as you age.
This composition is also FDA-approved to treat migraine headaches, overactive bladder and other health concerns.
How Long to See Results
You'll begin to see the results of Botox to reduce wrinkles in your forehead, cheeks, between the eyebrows and other areas as soon as 2 to 3 days after your first injection.
The injectable treatments fully take effect in your muscles after two weeks, which is when the full results become evident.
Maintenance Plan
Botox requires touch-ups every few months to maintain your appearance. As a Botox patient, you may experience minor side effects such as bruising, swelling or discomfort at the injection site, eyelid or brow drooping, lip crookedness or dry eyes. These effects commonly resolve within a few weeks after you're treated.
Tips to Extend
These injectable treatments last longer if you avoid facials and massages for 48 hours after your appointment, avoid exercising for 24 hours and avoid applying pressure such as headbands or hats to the treatment area for 4 hours.
Kybella
Initial Treatment
This injection permanently dissolves fat cells to reduce the appearance of a double chin. Treatment with a Kybella injectable takes only about 15 to 20 minutes, and the cost varies based on how much of the product is needed based on your current presentation and goals. Kybella has been FDA-approved for cosmetic treatment in the chin area since 2015.
How Long to See Results
You'll experience a high volume of swelling for up to 2 weeks and may also have some minor bruising. After that, you'll see your peak results from Kybella.
Maintenance Plan
The number of appointments and amount of product will vary to achieve your desired appearance.
Tips to Extend
For best results, steer clear from exercise for a few days after your injection appointment. You should also stay away from anti-inflammatory medications during that period.
Semaglutide
Initial Treatment
This injectable treatment helps patients to lose weight by regulating appetite and food intake. Clinical trials show that individuals who received semaglutide lost an average of 12.4% of their initial body weight compared to individuals who received placebo.
How Long to See Results
You can see the results happening between 8 to 28 weeks. Patients who took the maintenance dose of semaglutide along with a lower-calorie diet and exercise lost an average of 10% to 16% of their starting body weight compared to those following a lower-calorie diet and exercise plan only.
Maintenance Plan
The medication is injected under your skin once a week . The dosage increases every 4 weeks until you reach a maintenance dose determined with your medical provider.
Tips to Extend
Ice works wonders for swelling at the injection area with these injectables.
PDO Threads to Reduce Facial Lines
Initial Treatment
PDO smoothing threads are a biodegradable suture to tighten the skin and reduce signs of aging.
How Long to See Results
You'll notice the results right away with reduced frown lines and smoother cheeks and completely rejuvenated skin within about 6 weeks after the procedure. Best of all, we can treat you in less than an hour.
Maintenance Plan
After the procedure you may need a refresher in about 6 months.
Tips to Extend
You can maintain the effects on your facial muscles by avoiding exercise for at least 2 weeks after the procedure. You should also sleep on your back, elevated with two pillows.
If you're interested in one of the cosmetic injections we've covered above, call 866-868-2248 to schedule an appointment at one of our locations in the Dallas-Fort Worth metroplex today.