Cosmetic injectables are minimally invasive, making them one of the most popular options for correcting fine lines, wrinkles and other imperfections. When you get cosmetic injectables, you can usually return to most activities right away, eliminating the long recovery times associated with plastic surgery.
Vitalyc Medspa offers Botox, dermal fillers, and other cosmetic injectables to help you look and feel your best. Here's what you need to know about these treatments.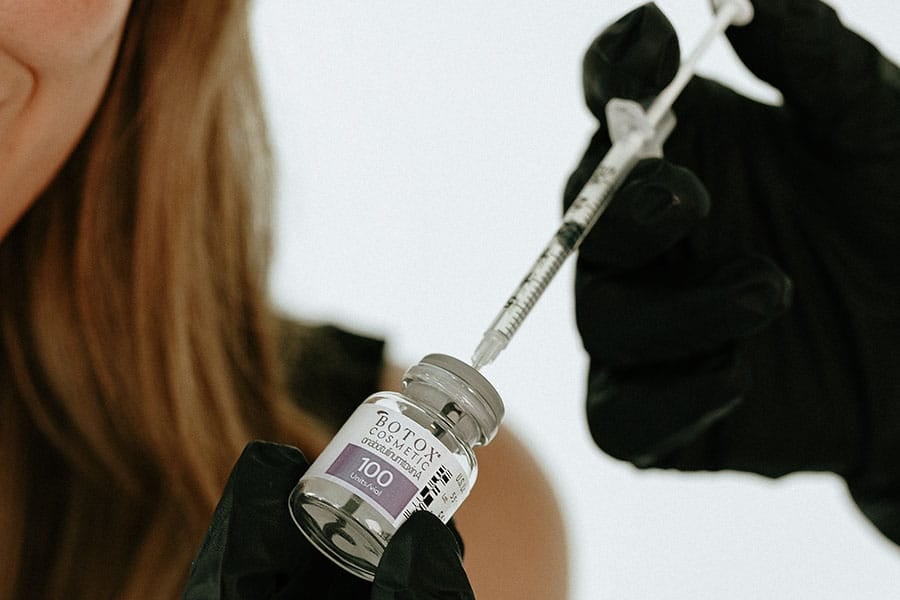 What Are Cosmetic Injectables and Dermal Fillers, and Are They Considered Safe and Effective?
Cosmetic injectables are used to treat facial wrinkles, smoothen fine lines, and fill in skin folds that make you look older. Some injections are used to add structure and volume to the face to prevent sagging. Injectables can even help reduce the appearance of a double chin and other imperfections.
Dermal fillers are gel-like substances that increase volume, make the lips appear plumper, and address other early signs of aging. Overall, cosmetic injectables and dermal fillers can give you a more youthful appearance.
These cosmetic treatments are regulated by the U.S. Food and Drug Administration, so they're safe when administered by an experienced professional. Vitalyc Medspa uses advanced injection techniques to achieve optimal results.
What Is the FDA-Approved Injectable Treatment Botox or Botulinum Toxin?
Botox, or Botulinum toxin type A, is a drug derived from Clostridium botulinum, a type of bacteria. It has many helpful uses in the medical industry, but it's known for its ability to smooth wrinkles and make you look younger. Botox prevents the facial muscles from contracting, which relaxes them and makes wrinkles less visible.
7 Things You Need to Know Before Getting Botox and Other Cosmetic Injections
If you're interested in cosmetic injectables, there are a few things you should know before your first appointment. Here are some of the most important things to know about Botox and other cosmetic injections.
1. Botox Isn't Permanent
Botox doesn't last forever, so you'll need multiple treatment sessions to maintain a consistent appearance. On average, treatment lasts about 3 to 4 months, although it's possible for it to wear off sooner or last even longer. When you come to our cosmetic injectables center, we'll let you know how long you can expect it to last.
2. Botox Helps Prevent New Wrinkles
If you start getting Botox injections early, you may be able to prevent the formation of new wrinkles. This is because Botox relaxes the facial muscles. The less the muscles contract, the less likely you are to develop wrinkles and fine lines.
3. Botox Doesn't Start Working Immediately
When you get Botox injections, they don't work right away. The Botox needs time to relax the muscles in your face, so don't worry if you don't notice immediate results. You should notice an improvement within about 7-14 days.
4. Dermal Fillers Last Longer Than Botox
In cases where volume or static wrinkles, or wrinkles that are present at rest, dermal fillers may be a better option Botox is indicated for wrinkles caused by the movement of your facial muscles. If you decide to get fillers, you should know they typically last 6 to 12 months.
5. Dermal Fillers Come in Several Varieties
These are some of the most common types of dermal fillers available:
Juvederm:

Juvederm injections come in several forms, including Volbella, Voluma, Juvederm Ultra, Vollure, and Juvederm Ultra Plus. Each type treats a different area of the face, allowing you to address issues ranging from wrinkles to nasolabial folds.

Restylane:

Restylane's line of products such as Restylane Kysse, Contour, Refyne, and Defyne are available to address a wide array of cosmetic concerns. These can help improve the most common signs of facial aging such as deep wrinkles, smile lines, and a loss of volume.
Hyaluronic acid (HLA):

Hyaluronic acid attracts water, which keeps the skin hydrated. When you get older, your body doesn't have as much natural hyaluronic acid available, increasing the appearance of smile lines, vertical lip lines, and other signs of aging. FDA-approved HLA fillers work to reduce the appearance of facial folds, fine lines, and wrinkles. Hyaluronic acid-based fillers also add volume to the face, giving you a more youthful appearance. Common HLA fillers are from the lines of Juvederm and Restylane.

Calcium hydroxylapatite:

Calcium hydroxylapatite makes the cheeks look fuller and reduces frown lines. It's also used to address moderate-to-severe nasolabial folds. Because calcium hydroxylapatite isn't derived from human or animal products, there's a lower risk of allergic reactions.
6. Botox and Dermal Fillers Cause Minimal Side Effects
One of the advantages of getting Botox injections or dermal fillers is that they cause minimal side effects. Botox may cause minimal bruising or minor discomfort at the injection area, but these side effects are minor compared to the effects of having a face-lift or some other type of surgery.
Dermal fillers have similar side effects: localized pain, minimal bruising, and mild swelling. These effects typically wear off quickly, so you can return to most activities immediately.
7. Dysport and Xeomin Injections Treat Lines Between the Brows
Vitalyc Medspa offers Dysport injections to treat lines that form between the brows due to frowning. Like Botox, these injections contain botulinum toxin type A. Dysport also tends to take effect faster than Botox, so you may notice results even sooner.
Xeomin is double-filtered to remove excess proteins. That means each injection contains only what you need to smooth out fine lines. Xeomin has been approved by the FDA for treating moderate-to-severe frown lines between the eyebrows, but it's also used to treat crow's feet, frown lines, and other imperfections.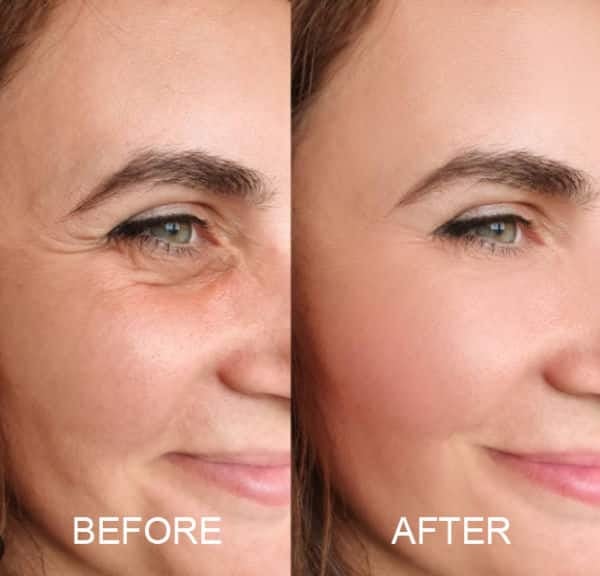 Learn More About Hyaluronic Acid, Botox, and Other Cosmetic Injectable Treatments
If you're ready to reduce the appearance of fine lines, wrinkles, and other cosmetic issues, Vitalyc Medspa is here to help. Our team includes two physicians, aesthetic nurse practitioners, and registered nurses, ensuring you receive high-quality treatment from experienced medical professionals.
In addition to Botox and other cosmetic injectables, Vitalyc Medspa offers body sculpting, skin rejuvenation, and other services to help you look and feel your best. To schedule an appointment, contact us at (972) 994-9700.