Summer is winding down in Texas, and we're about to enter a new season characterized by dry air and cooler weather. That means it's time to give your skin the nourishment it needs to look fabulous throughout the fall season. As you get ready for autumn, here's what you need to do to improve your appearance and protect your skin from damage. Read on to learn about the steps you can take in getting skin ready for fall.
Tips for Getting Skin Ready for Fall
Assess Your Skin
Before you update your skincare routine, you need to make an honest assessment of your skin. After spending several months in the sun, you may have new age spots or more wrinkles. If you don't use sunscreen consistently, sun exposure can also cause sagging, redness and other changes to the skin's surface. Having your skin assessed is an important step in getting ready for fall.
If you want a professional assessment, come to Vitalyc Medspa for Visia complexion analysis. Using UV photography technology, we analyze your overall complexion, conduct a sun damage analysis and look for areas of damage, texture changes and pore irregularity, inflammation and hyperpigmentation.
Update Your Skin Care Routine
The first step in preparing for cooler temps and making sure your skin looks its best is to update your beauty routine. Preparation is necessary for getting skin ready for fall and one of the easiest changes you can make is to use a thicker, more hydrating moisturizer than you did during the summer. When it's hot outside, you tend to sweat more, so wearing a lighter moisturizer helps prevent clogged pores and pimples.
Keep Using Moisturizer
In cold weather, you need more moisture to keep your skin from drying out. Thick moisturizers provide a protective barrier and prevent dryness, keeping your skin looking and feeling its best. The lack of moisture in the fall air also makes it a good idea to add body lotion to your daily routine. A high-quality moisturizer helps your skin retain as much hydration as possible, preventing itching and other symptoms of dry skin.
Choose a Hydrating Sunscreen
Just because summer is over doesn't mean you should stop wearing sunscreen, but it's okay to switch products to account for the cooler air. Some sun protection products contain hydrating ingredients, making it easier to protect your skin while sealing in moisture.
Get Rid of Dead Skin Cells
The skin is constantly renewing itself, leading to the accumulation of dead skin cells on your face and other parts of your body. If you don't get rid of these dead skin cells, they can clog your pores, causing pimples to form. Dead skin also contributes to premature aging and other undesirable effects. One way to address this problem is to try the HydraFacial, which uses a steady suction with hydrating serums to exfoliate the skin.
The technology we use for the HydraFacial creates a vortex effect, washing away impurities and leaving your skin looking smoother and brighter. This treatment may be right for you if you're looking to address acne breakouts, age lines, rough skin, oily skin or brown spots.

Stimulate Collagen Production
Collagen is the protein responsible for helping your skin maintain its structure. When the amount of collagen available begins to decline, the skin reacts by losing its elasticity, resulting in visible signs of aging. For example, you may notice that your skin is thinner and more prone to forming wrinkles. Spending time in the summer sun makes some of these skin problems worse, so your fall routine should emphasize the stimulation of collagen formation.
Vitalyc Medspa offers several treatments to increase collagen and elastin production and leave you looking refreshed during the fall months.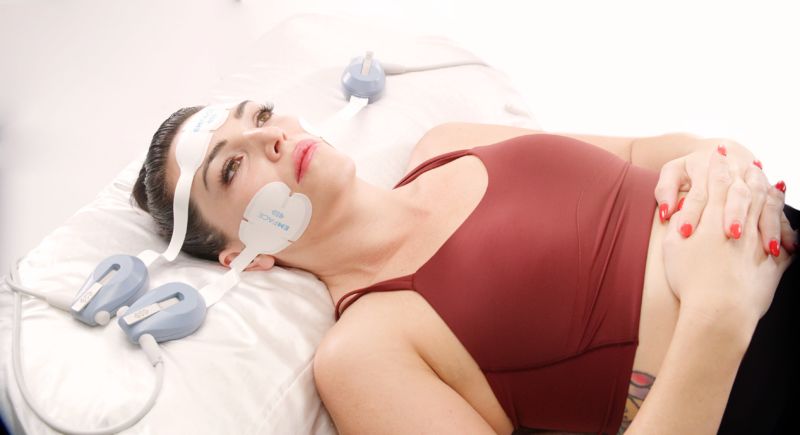 EMFACE
–
New Service Alert!
Vitalyc Medspa is excited to now carry the new revolutionary facial toning treatment, EMFACE uses high-intensity focused electromagnetic (HIFEM) and radio frequency (RF) to stimulate collagen formation, which tightens the skin and leaves you looking refreshed after a long summer of spending time in the sun. In just 20 minutes, it's possible to address sagging skin and wrinkles. Ideal for people who want to lift, tighten, and reduce wrinkles in their face but don't want to have surgery.
Morpheus8
Morpheus8 uses microneedling to create micro-injuries in the skin. This stimulates the production of collagen and renews the appearance of your skin. What makes the Morpheus8 treatment different from other microneedling treatments is that it uses RF energy, which reaches below the surface of the skin. Microneedling combined with RF energy produces better results than microneedling alone.
SkinPen Microneedling
SkinPen microneedling stimulates the formation of collagen by creating micro-injuries in the skin. Use of the SkinPen allows for exceptional precision, making it easier to address acne scars, wrinkles, sagging, fine lines and rough skin.
Address Sun Damage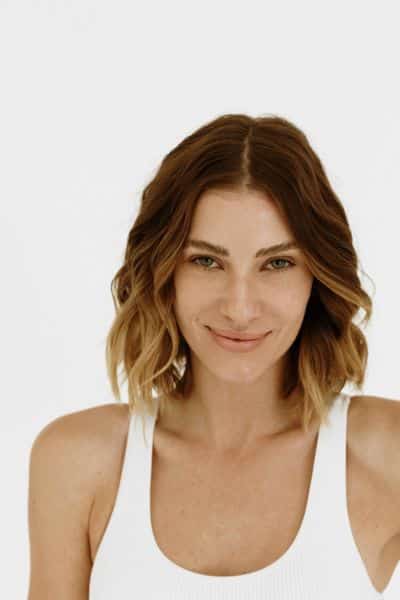 The beginning of fall is the perfect time to address sun damage. Our Halo Hybrid-Fractional laser is ideal for discoloration and other skin changes caused by spending much of the summer outdoors. This treatment uses ablative and non-ablative laser wavelengths, resurfacing the skin and addressing pigment changes, rough skin texture, melasma and other areas of concern.
Try Laser Hair Removal
Now that you're keeping your skin hydrated, exfoliating your skin regularly and keeping acne breakouts under control, autumn is a great time to try laser hair removal. At Vitalyc Medspa, we use a diode laser to increase your comfort and deliver outstanding results. The laser destroys hair follicles, preventing the hair from growing back once you've completed your treatment plan.
Focus on Skin Regeneration
Exfoliation and hydration are helpful for dealing with drier skin caused by fall environmental changes, but they can't erase the effects of spending a lot of time in the summer sun. That's why it's so important to focus on skin regeneration during the fall months. Vitalyc Medspa offers MOXI laser revitalization and photofacial skin rejuvenation to help you get the results you want.
MOXI Laser Revitalization
MOXI laser revitalization uses a gentle laser to address sun damage and undesirable signs of aging. Treatments take as little as 10 minutes, making it easy to fit laser revitalization into your busy schedule. MOXI is especially helpful for addressing scarring and uneven pigmentation, resulting in a smoother, brighter complexion.
Photofacial Skin Rejuvenation
The Forever Young BBL PhotoFacial uses BroadBand Light to stimulate the regeneration of skin cells, making it ideal for addressing freckles, rosacea, sun damage, sagging skin and other issues. BBL light therapy reverses skin damage, improves skin elasticity and leaves you feeling more confident in your appearance.
Preparing Your Skin for Fall
Summer is ending, making this a great time to get your skin ready for the colder Texas months. Start fall off the right way by booking an appointment at Vitalyc Medspa. Call (866) 868-2248 to schedule your next treatment.